What do you get when you cross Pit Bulls and Patriots? A partnership between Kennel to Couch and Nine Line Apparel.  Kennel to Couch (K2C) is pleased to be partnering with Veteran owned business, Nine Line Apparel.  Beginning Monday, April 27, Nine Line will run a three week limited edition sale on specially designed K2C tanks, T-shirts, hoodies and zippered sweatshirts in the size and color of your choice. Each purchase by this incredible give back company will help fund our sponsored Pit Bulls and fuel the packages we provides to the loving homes that adopt them. Click the image below to browse different styles, cuts, and sizes!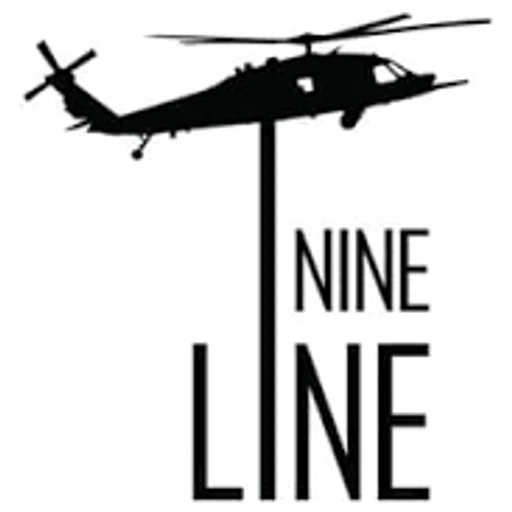 Initially conceived as a promotional products company by Tyler Merritt and his wife Angela, Nine Line Apparel had its humble beginnings in their garage in 2012. Their vision was simple: to produce a high-quality clothing brand to be enjoyed by patriotic Americans around the world. But keeping pace with their vision-turned-reality – and a highly successful one at that – meant eventual expansion of their veteran owned business.
At its core, Nine Line is a give back company, forever striving to be their "brother's keeper" and encouraging others to do the same. Part of their mission is to support a multitude of initiatives beyond raising awareness and to financially back groups that help those in need, including first responders and military charities, disaster relief initiatives and other charitable organization such as K2C. Once brothers in arms, Kennel to Couch Founder Thomas and Nine Line Founder Tyler are now brothers in spirit and soul, purpose and pursuit. And, at K2C, our own mission is twofold: To have our partner shelters prevent our sponsored animals from being euthanized due to overcrowding, giving our furry friends the time needed to find their fur-ever homes. And secondly, to break through stereotypes associated with Pit Bulls by teaming with community partners and nationally recognized programs to provide support and professional training assistance to the loving families who adopt our dogs.
The Pit Bull is America's favorite dog and with your help, the purchase of a patriotic t-shirt or hoodie will help make a difference. Be sure to get your K2C Nine Line apparel before they're gone! Not only are you supporting a veteran owned business who truly gives back, wearing your new apparel, you will become an advocate for Pit Bulls everywhere.
By Nomi Berger