As we celebrate K9 Veteran's Day this weekend, we remember a famous Pibble who served dutifully and became a decorated hero!
Stubby was a brindle-patterned terrier mix who became the official mascot of the 102nd Infantry Regiment. He served 18 months in 17 battles. Known for sniffing out mustard gas attacks and luring out German spies, Stubby was was the talk of newspapers.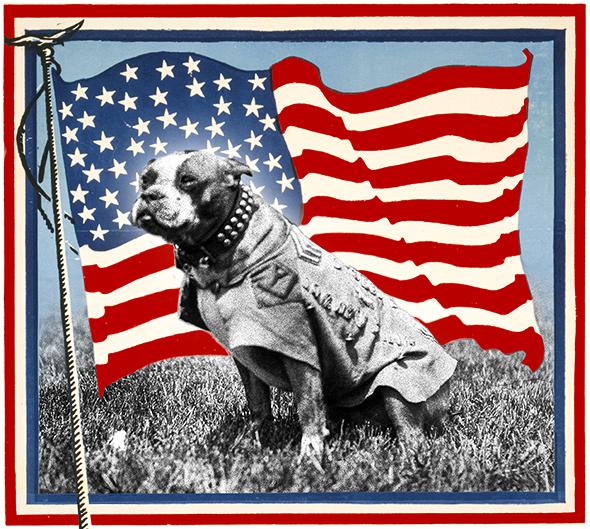 While often called the most decorated war dog of WWI, Stubby got a humble start in life as a stray. He was discovered walking around the Yale University campus when he was found by some training infantrymen. It was then he joined the ranks and served his country bravely. The Pit Bull is known as America's dog, for its loyalty and affability. Stubby is the only dog to be nominated for rank and then promoted to sergeant through combat.
Stubby came home a hero, and has been preserved in the Smithsonian Institution, even famously becoming subject of a 2018 animated film. In 1921, General of the Armies John J. Pershing presented Stubby a gold medal from the Humane Education Society. On K9 Veteran's Day, we thank Stubby and all K9s who have served and protected.