Pit Bulls owners are one-of-a-kind. They're an enthusiastic bunch who would do anything for their giddy, slobbery, smiley Pibbles! While it may seem easy to shop for dog lovers with a plethora of dog themed items on the market, we know it can be overwhelming! This holiday season, if you've got Pit Bull Parents on your shopping list, look no further, we've got you covered. Here are our top Pit Bull gift ideas for the Pibble lovers in your life.
Make sure your shop-a-holic buddies are doing it in style with this Pit Bull Tote! This hand-printed cotton bag is excellent for groceries, the mall, or well…plenty of dog treats. The best part? You can select it in "casual" or "oversize" depending on your friend's (and their pibble's) needs.
PSA: If you're an Amazon shopper, don't forget to shop through the Kennel to Couch Amazon Smile page. When you shop through the exclusive link, Amazon donates 0.5% of the price of your eligible Amazon Smile purchases to the charitable organization you've chosen. Kennel to Couch is a registered non-profit 501(c)3 dedicated to Pit Bull Adoption Advocacy. K2C teams with shelters like The Humane Society, and community partners to sponsor Pit Bulls in need of adoption. K2C also provides incentives for people to adopt Pit Bulls that have been at the shelters longest. Upon adoption, sponsored dogs receive the K2C Pibble Package at no expense to the family. The organization also strives to break the detrimental stigma surrounding Pit Bulls, and provide valuable information about Pit Bull ownership.
"Filled with inspiring stories and photographs, this heartfelt tribute to the pit bull celebrates one of America's most popular yet misunderstood dogs."
For your bookworm friends, they will treasure this perfect coffee table book for years to come. I'm a Good Dog features 140 pages tracing the history of the Pit Bull and stories that change minds about the misunderstood breed. The book includes beautiful color photos and surprising facts. This is a must-have for Pibble lovers!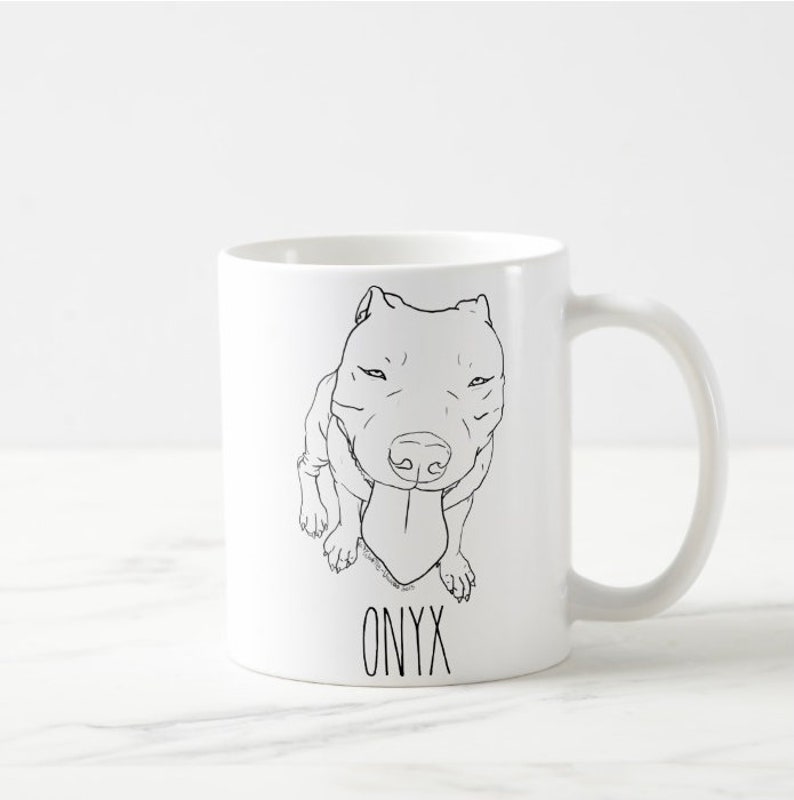 What Pit Bull gift is complete without some personalization? Caffeine consumption tastes a whole lot better in this adorable Pibble mug. Customize it with a pet's name or a variety of mug colors. This Etsy designer also creates black mugs, color changing mugs (black to white), Beer steins, Travel mugs, aluminum water bottles, and shot glasses.
Speaking of coffee, you can not only purchase even more Pit Bull mugs, but Pittie Brew Coffee Co. sells single origin coffee beans  sourced from around the world. This New York-based company donates $1 of every bag purchased to local non-profit rescue organizations. What could be better than a Pit Bull gift that makes a lasting impact?
The ultimate Pit Bull gift is the one that keeps on giving. Please consider a donation in honor of your dog loving friends to a Pit Bull Charity like Kennel to Couch. This gift not only touches the hearts of Pit Bull lovers, but the Pit Bulls themselves.
Every $500 in one time donations raised allows K2C to sponsor and advertise another Pit Bull that is in the most need of help at their shelter! Every $500 in monthly donations raised allows K2C to add an entire shelter to the program! Please consider even a $5 per month donation to help build enough resources to start adding additional shelters to monthly efforts! As a thank you for your support, any monthly donation of $5 or more will earn you an exclusive K2C magnet, another excellent Pit Bull gift!
Happy Shopping!